Learn how to use Nai on Discord to generate amazing AI art!
Remember that no racism, sexism or abusive language will be tolerated in the imgnAI Discord server
Once you've logged in to Discord, click the
+
button on the left to add a server.
Head to the
AI generations
section in the imgnAI Discord server.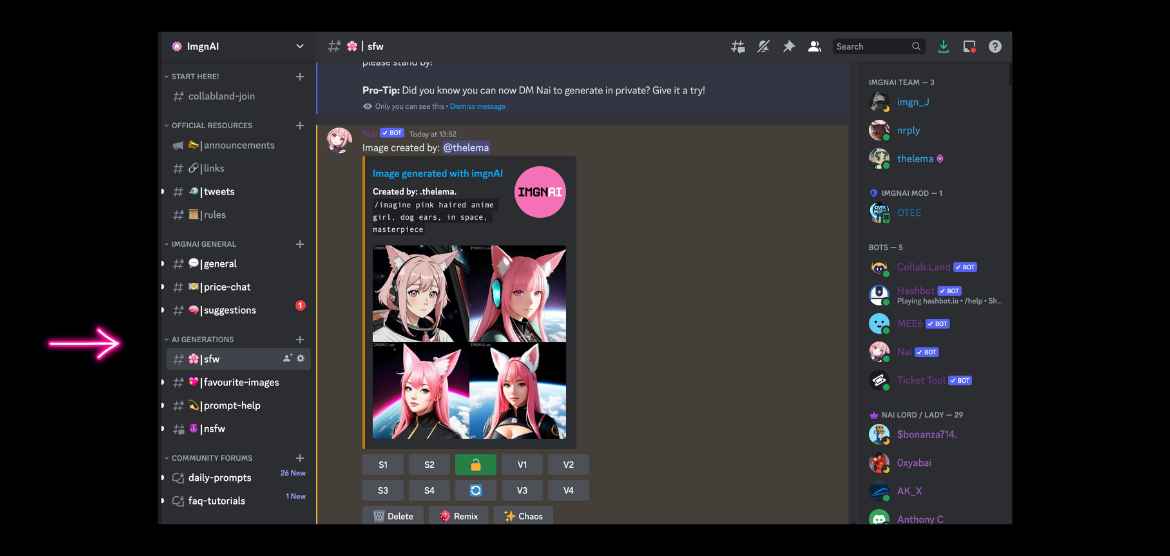 Choose either Safe for Work (SFW) or Not Safe for Work (NSFW)
Type / and the menu will appear, asking you to select which model you would like to use. Select a model, then type in your prompt. Your prompt is a description of the image you want to generate.
We recommend starting with /gen. This command calls GenXL, our most advanced model to-date.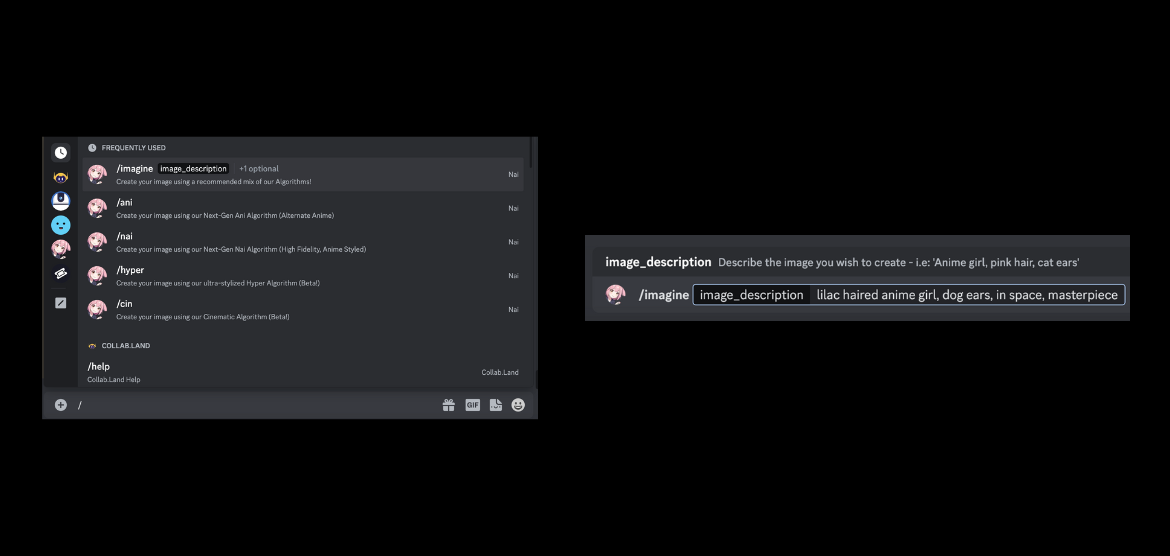 Choose a model or use /imagine, which gives you 4 model responses in 1!
Hit enter and your image will be generated and appear in the channel!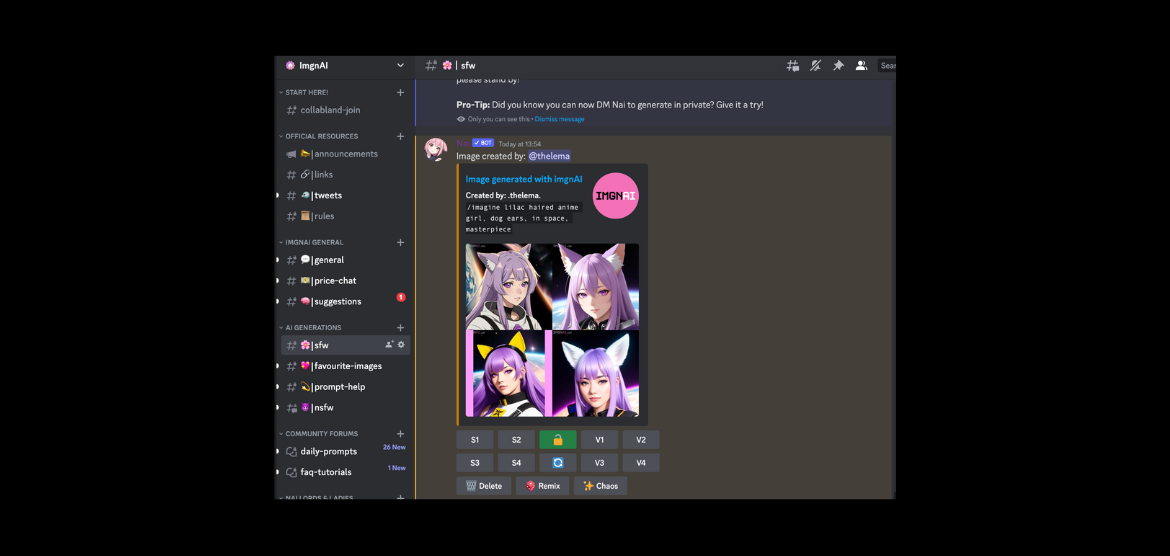 Your results are displayed in the channel
If you prefer to generate in private, you can do this by DM'ing Nai directly, or adding her to your own private server. If you want to generate art socially with your friends, you can add the bot to any server!
For more detailed Discord instructions including how to use the buttons, generate in DMs, and how to add Nai to your own server, head to the
Using Discord
section.